03/04/2017
"Streetfood": Arezzo will be the capital of food-trucks from 6 to 9 April
For the second year running, Arezzo will be hosting "Streetfood", an event catering the best of gourmet street food, in collaboration with the City of Arezzo, Coldiretti and the Association of Little Chefs. Tagline: culture.
Parco Pertini (formerly known as "Parco Giotto") in Arezzo will be the venue for the second edition of 4Wheels, an event promoted by the Streetfood Association – the one with the awning logo – for the second year running.
From 6 to 9 April, Parco Giotto will be hosting over 20 street-food truckers, each one certified the best in Italy by the rules of the Streetfood Association. The 2017 edition will open one day earlier, that is on Thursday, presenting over 50 different street-foods. The programme of the festival includes a number of cultural initiatives and didactic activities, in collaboration with Coldiretti, which will be showcasing Campagna Amica's farm-to-table panini for the second year in a row, as well as with the Association of Little Chefs.
More information:
www.streetfood.it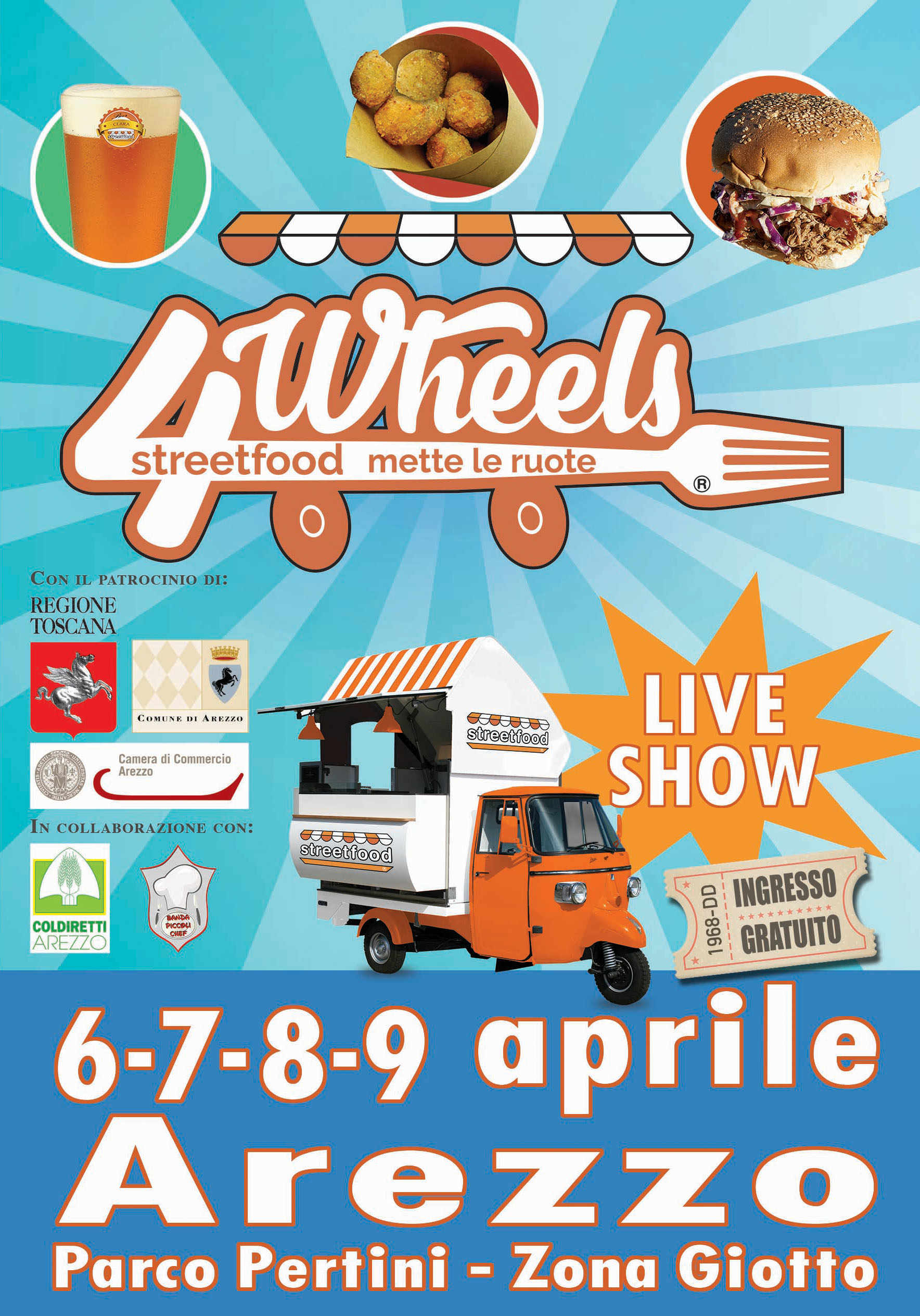 Artecibo editorial board
Content edited by staff