08/11/2017
Japan's Asahi Breweries Launch Italian Zonin Wine In Asia
On 7th November, Asahi Breweries launched the Italian Zonin wines nationwide. The products presented include seven Ventiterre-labelled wines and Castello di Albola Poggio alle Fate Chardonnay.
Beginning in the nineteenth century as a winemaker, Casa Vinicola Zonin currently owns 9 vineyards and wineries spanning seven regions, from Piedmont to Sicily.
Castello di Albola Poggio alle Fate is the top-the-line white wine owned by Zonin. It is produced in the Chianti Classico area, using 100% Chardonnay grown at 680m above sea level. It can be recognised by its the fresh acidity, mineral feeling and the fruity flavour reminiscent of citrus. It is an elegant dry white wine, with a delicate taste, produced in the very small annual volume of 20,000 bottles. Castello di Albola Poggio alle Fate received the gold medal at the 2017 Japan Wine Challenge.
The seven Ventiterre labels are also on sale from 31st October 2017.
More information:
http://www.asahibeer.co.jp/news/2017/1005_2.html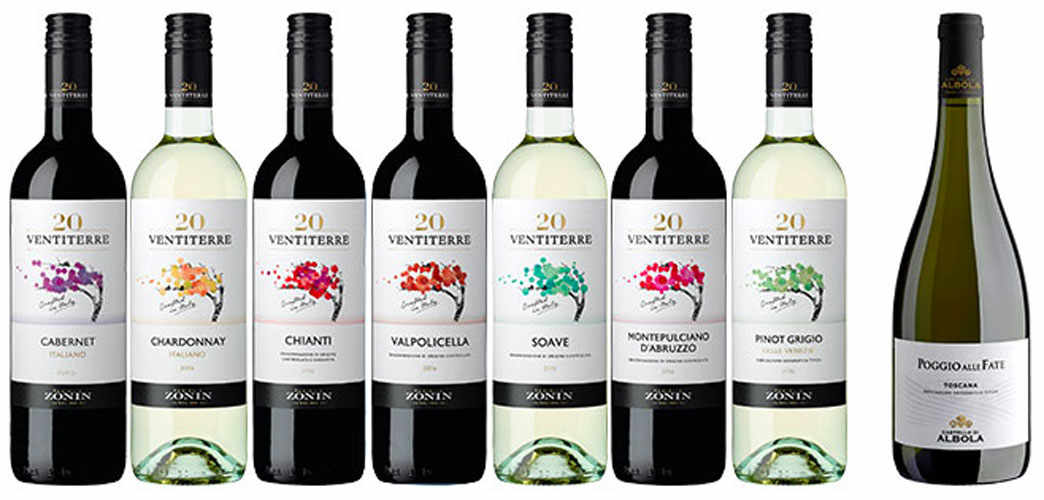 Artecibo editorial board
Content edited by staff